Basement Waterproofing
Get a FREE Basement Waterproofing Estimate Today!
Call 717-520-0882 or fill out the form below!
Wet Basement?
STOP Wet & Leaky Basements Forever!
A wet basement can be frustrating and annoying and lead to foundation problems, mold and mildew build up, as well as structural issues.
42 years of experience
Foundation cracks repaired
Sump Pumps Installed
Commercial & Residential
What makes us unique? We have the ability and skill to take a finished basement apart and put it back together. This separates us from most of the other companies in this industry.
Outside Remedy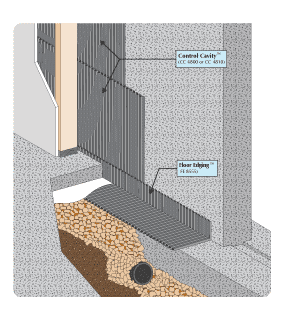 We provide basement waterproofing that eliminates wet basement water problems such as mold and mildew and prevents costly home foundation repair due to foundation cracks in the basement floor or walls.
We use Watchdog Waterproofing products that feature a polymer-enhanced asphalt membrane. This flexible membrane is spray-applied to provide a minimum 40 mils of protection when cured. (Which is at least four times thicker than typical dampproofing.)
Because of its spray application and elasticity, the waterproofing membrane seamlessly spans foundation settling cracks – now, and in the years ahead. The membrane also remains elastic at low temperatures for reliable performance, season after season. Watchdog Waterproofing products seal out water penetration, even from water under hydrostatic pressure.
Inside Correction
It's always best to have two lines of defense instead of one. A well-installed waterproofing coating on the exterior of the foundation will help prevent soil moisture from seeping through foundation walls combined with a sump pump system to capture and control water that leaks in from around and under the foundation. Since the sump pump plays a critical role in the interior waterproofing system, you will want one that can pump in even the most extreme conditions, despite the amount of water in the basement. Because severe storms can cause power outages as well as high water levels, we recommend installing a sump pump system that includes a back up battery. It's worth it to pay extra for this protection.
Waterproof the Exterior & Install an Interior Drain and Sump Pump System Today!
Get a FREE Basement Waterproofing Estimate Today!
Call 717-520-0882 or fill out the form below!
-
Yahoo Local
Serving the areas in and around Harrisburg, Hershey, Hummelstown, Palmyra, Annville, Lebanon, Camp Hill and New Cumberland, PA.